Residential Remodeling Services
Our Residential Remodeling Services provide our clients with a single source for
concept
design
budget management
subsequent construction
of a remodeling project or any portion from framing to turn-key.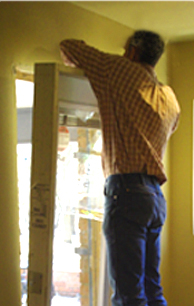 Design Services
The purpose of our Design Services is to conceive of an environment that fulfills our clients' goals and objectives.
Using creativity and imagination, our design approach will meet your financial requirements and schedules.
Our services in this area include:
Conceptual sketches, schematic designs and construction documents - including preliminary floor plans, interior and exterior elevations, required details and door and window schedules.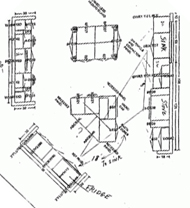 Project Management Services
Our Project Management Services entail planning, resources allocation and scheduling. Our focus is to ensure a constant flow of project phase implementation and completion - from start to finish! Meeting and continuous communication with our clients in deciding what goals to pursue and the action planning involved to complete these goals.
Resource Allocation and Material Selection - We will contact all necessary suppliers and distribution facilities for material selection, purchase and installation.
Activity Scheduling - We conduct the subcontractor bidding process and coordinate with all appropriate disciplines in material availability, commencement of their respective services and approval of their services performed.
Honey-Do Services
Whether your project is a leaking faucet, gutter repair, window replacement, painting or simply replacing the front door light - these are just a few examples of the many "Honey-Do" services we provide.